Home > Products > Outdoor Water Solutions
Windmill Aeration
Outdoor Water Solutions worked together with a team of engineers to develop the most advanced technology available for wind driven aeration on the market today. Our new "BalCam" technology revolutionizes the industry by significantly increasing the amount of air produced with a single diaphragm utilizing our new balanced camshaft system.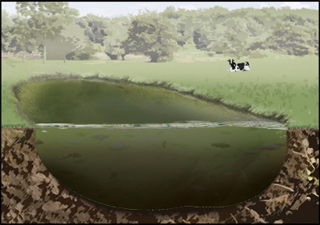 Scroll over image to see what your pond
could look like
The Outdoor Water Solutions "NEW" Windmill Aerator offers:
New "BalCam" technology minimizes bearing fatigue
Patent pending new design
Fast & Easy Assembly
Manufactured with high quality 18 gauge galvanized steel
Newly redesigned blades and front dome assembly for better air flow
Self-governing head to protect the unit in high winds
New secure locking mechanism that attaches the windmill head to shaft
Larger check valves and upgraded ˝" airline to handle the increased air that is produced
High Air Output - 3.0-4.5 CFM rating Rated at 30 psi
Full 5 year warranty on bearing's and cam's!
We also sell all of our windmills as a non-functioning Ornamental Windmill at a lower price. Call or e-mail us if you want more information on our Ornamental product line.
---
Hear What Bob Lusk Has to Say About Outdoor Water Solutions and Aeration Windmills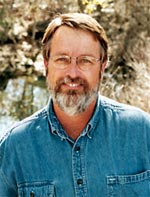 "Over a fascinating 30 year career in the fisheries management business I haven't seen anything change our ability to take care of ponds and lakes as pond aeration has. Nature moves water horizontally with wind, but Outdoor Water Solutions has figured out how to harness that breeze to create vertical water movement... and that's what cleanses your pond or lake. Windmill aeration is green and effective."
"Outdoor Water Solutions is a progressive company, providing products to help people be better stewards of their land and water."
"I now recommend every pond owner to consider pond aerators. No electricity? No problem. Use a windmill aerator for effective pond algae control."
Editor, Pond Boss Magazine and Nationally known fisheries biologist, Bob Lusk
DISTRIBUTOR